I've been reading a lot of blog post about unboxing BDJ Boxes but I never really cared until a blogging friend prodded me to. So, for the first time I subscribed to a box for the month of May. I actually have no sense of comparison with other previous boxes since this is my first time, but looking at the box for the first time, I say the pink and gray combo is just elegantly paired.
The items were wrapped in a parchment paper with pink confetti twists in it, how fun. As I slowly peel off the pink sticker that trussed it together, I got giddy thinking … Wow! A suffragette finally gave in and became a beauty buff. I was surprised further seeing how ample I got in this box with that meager amount I paid. It's super sulit.'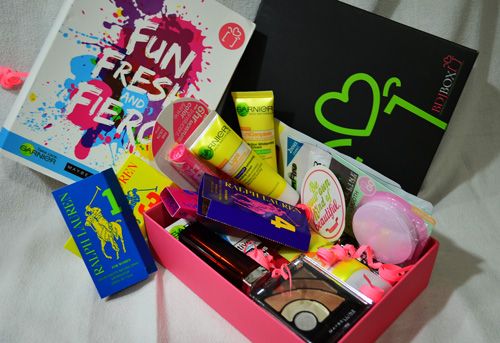 Here's everything that's in the box …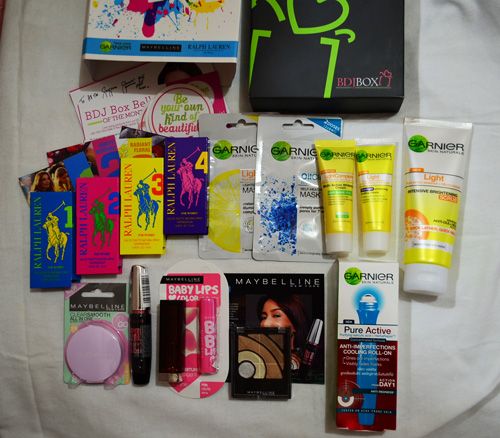 THE FUN PART OF THE BOX
The box came with 4 variants of RALPH LAUREN Women in sample sizes. 1 [Sporty], 2 [Sensual], 3 [Free-Spirited], 4[Stylish]. Full size at 100 ml of this perfume costs actually around P4,300. So having a small amount to try on is making life easy to eventually decide which scent to pick.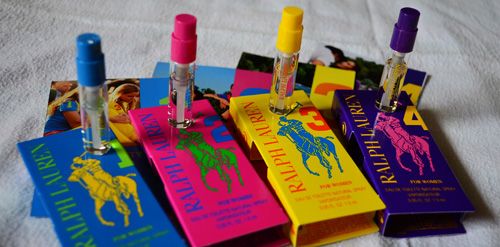 Along with the samples are Rustan's Department Store's discount gift cards of P1,000 off in case I decide to buy. I say, super mark down!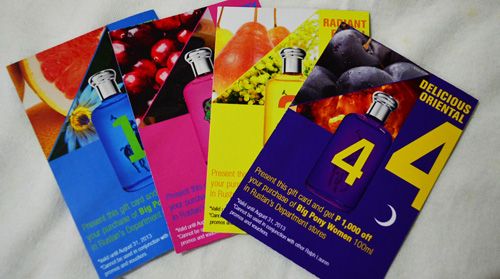 THE FRESH PART OF THE BOX
I can't contain myself wowing on these goodies....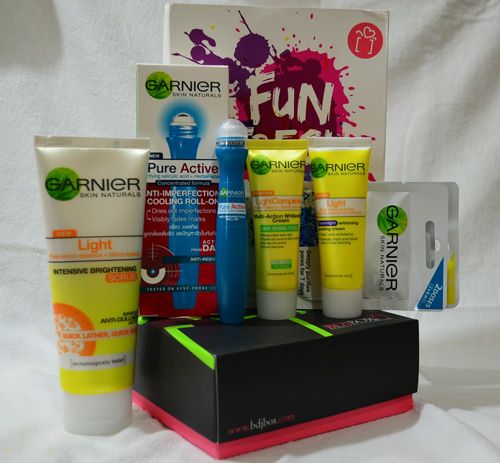 The box came with Full size (100ml) Garnier Light Intensive Brightening Scrub, Sample sizes (20ml) of Garnier Light Complete Anti-action whitening cream and Garnier Light Overnight Whitening Peeling Cream.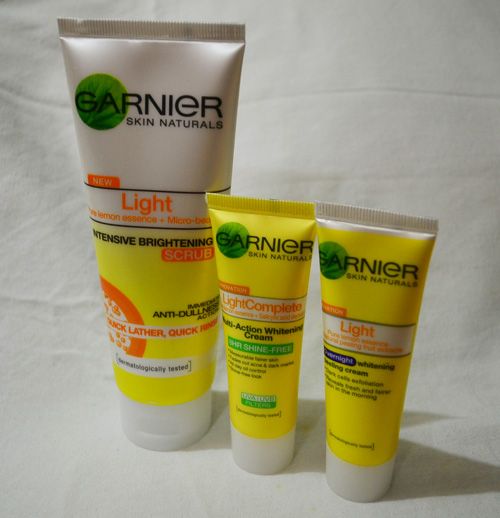 I've been thinking of scoring this baby, Garnier Pure Active Anti-Imperfections Cooling Roll-On, the last time I was at SM, but for some reasons I returned it back to the shelf and picked the epilator instead. When I found it at the box, I sighed in awe and said, Lord, again, I'll believe in the idea that everything happen for a reason, this cost a little more than P200 pesos at SM, and having this in the box is just beyond awesome.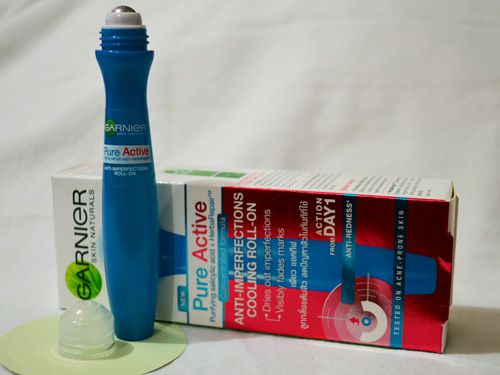 Another beauty must have in the box are two variants of Garnier MASKS, Light and Oil Clear, I haven't tried this product yet, so it's my chance to get beautified by these.
NOW, FOR THE FIERCE PART OF THE BOX
Humaygad, these babies simply saved my three-month beauty essentials.
It came with MAYBELLINE COLORSENSATIONAL LASTING Lipstick [#235, Warm Me Up], I have bought one before we left for vacation and it was P399.00. It also has MAYBELLINE Baby Lips Color Lip Balm. It got swooned immediately by my daughter, fine! My daughter of 9 is also into these beauty gaga thing, what can I do, she's seeing her mom on the beauty counters often. So anak, tara!
I've been lusting on this MAYBELLINE Eye Studio Lumineyes eyeshadow palette, especially this color combo, but I held back since my previous buy of different brand is still good as new ... and having this in the box as a surprise, is just Thank you Lord!
Another beauty must have to complete that fierce look is this MAYBELLINE Hyper Curl Volume Express Waterproof Mascara, I remember asking the sales lady one time how much this mascara cost and she said it's P250.00. I'm using other brand of mascara and this is the first time I'll gonna use this, can't wait to try.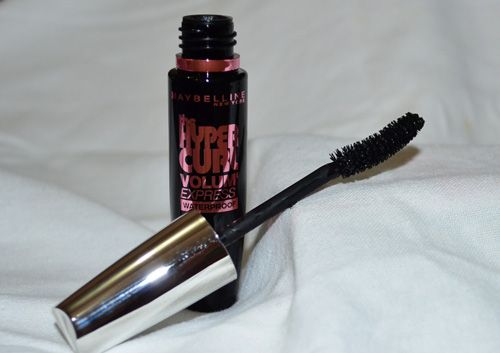 And to finish off that fierce look is to top it off with
MAYBELLINE Clear Smooth All-in-One Shine Free Foundation
(sample size), in store, the full size at 9g costs P199.
I'd say ... my first unboxing experience is more than awesome, I'll definitely subscribe for a June BDJ Box and hopefully find new products just perfect for me .... hopefully another lisptick!
If you wish to receive a surprise beauty in a box, subscribe to BDJ Box by visiting their site at http://bdjbox.com/.