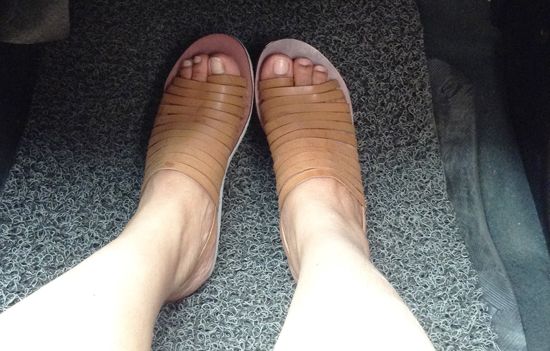 I really like thong-strapped sandals, they're sexy and airy on the feet, but I don't want to give people a wrong reason for their second look. I have to be honest, my feet look awful – they're 'gingery' (if that's the word) yeah some people are born with it, lol. 
Glad there are shoe remedies these days where I can hide it. Shoe designers might have heard what I've been praying for so long but sometimes you just have to be patient in finding them. 
And one fine day, I spotted one.