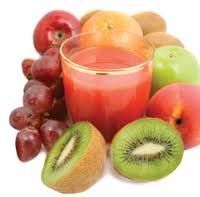 Antioxidants are considered to be one of the most important supplements that our human body needs. Antioxidants that contain minerals, vitamins, enzymes, amino acid and carotenoid can protect the body from the harmful effect of free-radicals.
Nowadays, the life expectancy of every individual continues to increase and everyone is becoming more anxious about how to beat it or how to go about with it. Others just let time pass them by but some are more concerned of getting back their youth that is why they are taking anti-aging supplements and other prevage products.

Due the advancement in science and technology, pharmaceutical companies have developed extra ordinary antioxidant that is not only good for human skin but can also effectively support other body ailments. According to studies, Idebenone has the ability to support higher brain functions, memory deficits and toxicity issues. It is also the kind of antioxidant that neutralizes certain types of free radicals. Although our skin may seem fair and smooth, it is still essential to take the needed antioxidants to make the cells healthy especially that we are already of age.

The stress and pressure of life will be eventually visible as we age. Fine lines and wrinkles may appear sooner than we think and keeping them away can be very challenging. Eating the right food and having a regular exercise can really help in having a healthy body and beautiful skin. I believe that most women want to look good and age gracefully and one of the ways to do it aside from maintaining a healthy lifestyle is to take an antioxidant or anti-aging products.
Ageing is inevitable and definitely a natural part of life, so to make the most out of life; let us live healthy and enjoy life to the fullest.