I used to do this when smart phones and tabs weren't a thing yet, whenever I'm alone somewhere, it's a default tendency to pick up my sketch notes and do random lines and shades, sadly the pull of ebooks, Facebook etc. were just too strong to resist, and I 'm beginning to realize that humaygaad higad, living a cyborg is a must though owing to the kind of livelihood that I have, but it's not all that I have to be.
And I'm thinking, no, I'm actually doing back what I have forgotten and left undone - sketching. I admit I'm not really any good compared to the gifted ones, well, I should know but thing about this stuff is … perspective matters. Pangit sa paningin mu eh, magada naman sa paningin ko, so on this note, there's nothing critical to be discussed about.
Just when you pray earnestly, hope about it confidently and work for it tirelessly, nothing is impossibility. So on this note, I'll get into this seriously …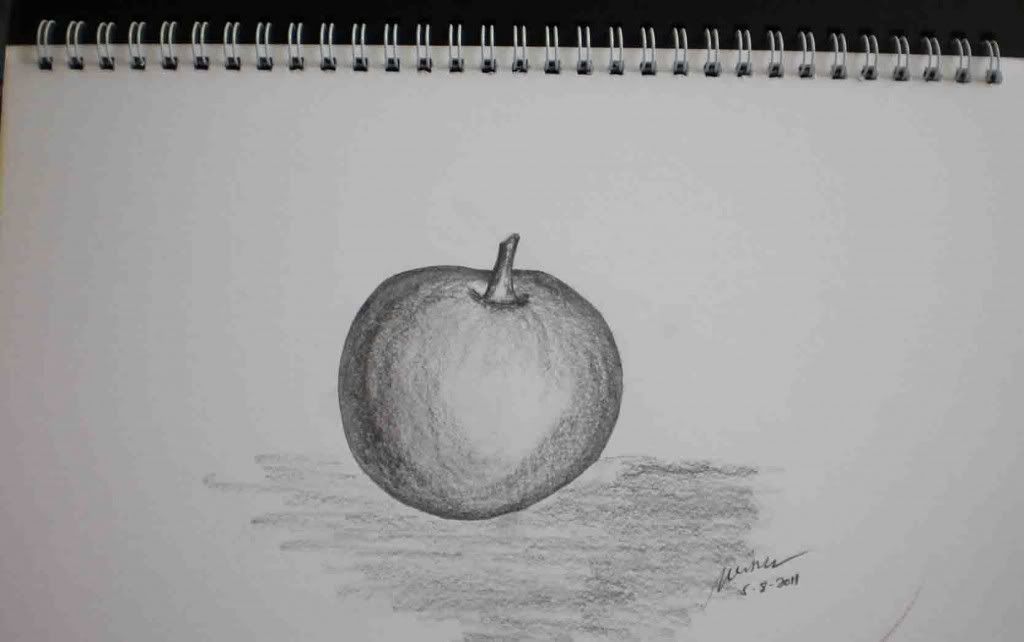 This is one of my salvaged works; I've thrown the sketch pad out dang PMS attack before but were lucky to have this piece saved.
I remember doing this while waiting for kids at school, there was nothing to write on except for this lined notebook.