Summer has officially begun on this side of the world and this would only mean - fiercer sun and a super hot day under it, and so, for those who have curves to flaunt, the beach, the pool is the ultimate destination to cool down.
It's not at all times of summer that we're in the beach, right? But often we're out around doing our everydayness living a life practically under the tropical sun. While the sun is a happy element our universe has, it's also one of the most perilous mysteries that can cause damage and burn our skin when we're not cautious enough to care about it.
Most of the sunscreens available in the shelf today are formulated to be used by someone with an extended exposure under the sun, like walking in the sun clad in bikini on the beach or lounge on a poolside bench with a rom-com paperback tucked in heavily shaded Jackie-O, but what about those who work and do errands out in the sun? Well, worry no more, here's a perfect skin care - UVA|UVB protection you can practically use every single day - Cetaphil's Daily Facial moisturizer with SPF 15 is just so right for everyday use and short exposure to the sun.
This particular product contains 118ml of non-comodogenic and PABA free sunscreen protection that is suitable for all types of skin.
The ingredients …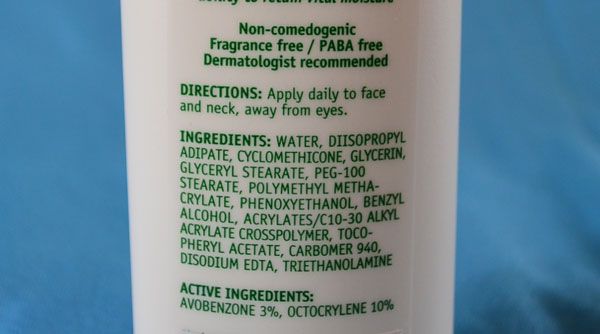 I love the easy squeeze and convenient bottle of this product, it doesn't mess-up when you place it inside your bag and dispenses just the right amount. The lotion is just so light and non-greasy; hence, it's perfect for daily use without that heavy and thick feel.
It's been a while that I have been using this product, I don't only use it in my face, I also use it all over my body and its super safe. It's not actually fragrance free, but it has the mildest scent considering that it contains sun protection factor.
So, if you're still looking for a product that nourishes hydrates and moisturize while also defending your skin from the damaging rays of the sun, then this dermatologist's recommended Cetaphil product is best for you.
Thank you so much Cetaphil Philippines for sending me all these. Now I have all these quality skin-care products I can use and share with my family and friends this summer.
Know more about this product and or get real time product promotions by liking Cetaphil Philippines on Facebook at: https://www.facebook.com/CetaphilPhilippines