FOREVER 21, ZEE LIFESTYLE and VASELINE has successfully and fabulously staged 'Sunstyle Summer Skin and Fashion Fest 2013' on April 20 at SM Lanang Premier here in Davao City.
The fashion show showcased the latest and hottest Forever21 summer collection. Gracing the runway were gorgeous ladies flaunting their Vaseline-daubed skin in charmingly mixed and matched top and shorts, floral and patterned trousers. The men in their carefree summer shorts also look stunning. The clothes look so light that truly put on that summer feeling of comfort and ease without forgoing style. The kid's collections are just great, in fact, a week before this fashion show was staged I was able to score a yellow ballerina skirt for my daughter and she loves every bit of it. The kids' line are simply fabulous, the models are equally so, they're so adorable.
Forever21's colors and styles of summer are indeed fab, skin-baring, flowing and stunning. You can check out Forever 21 at the ground level of SM Lanang Premier for more of these dazzling collections.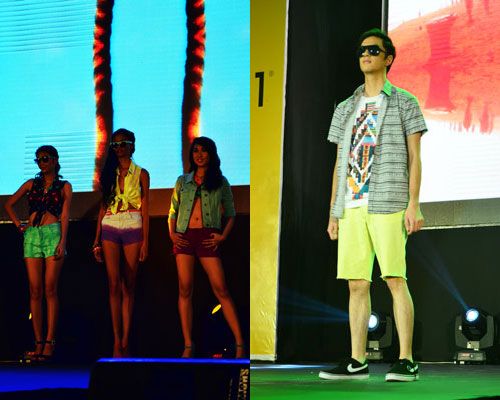 Also at the event were (from left to right) Floraine Balgos, Vanessa Mabini, Woman Elan Vital and Crislyn Nierva.