Hi there ladies, got an awesome surprise on Saturday my long awaited BDJ Box came with a bang! I was so excited ripping off the plastic and indeed the contents were as pleasant as the lovely heart in the logo box.
I didn't know BDJBoxes can come in two pleasant surprises, I was kinda expecting what's on the second box because I'm getting feeds from those who have unboxed theirs earlier, I should have hid their feeds, major spoiler, lol.
The white box has all these lovelies. A Dove Damage therapy set.


2 Dove Damage Therapy Intense Repair Shampoo, 180ml.
2 Dove Damage therapy Intense Repair Conditioner, 180ml
1 Dove Damage Therapy Intense Repair Treatment mask, 200ml
1 Dove White Beauty Bar Moisturizing Milk, 135g
1 Dove Whitening Original Anti-persperant Deodorant Roll-on, 40ml
1 Dove Whitening Original Anti-perspirant Deodorant Aerosol, 169ml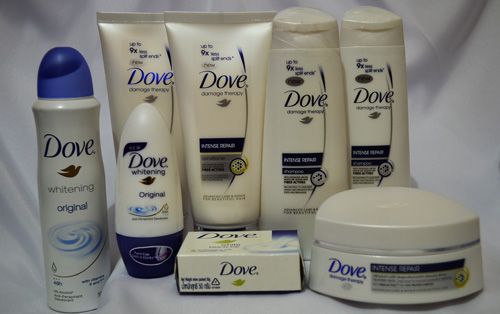 The BDJ Signature box has all these pretty beauty items.
Beach Hut Sunblock, full size
Too Cool for school BB Cream, sample size
Enchanted Eyeshadow
Revlon ColorBurst Lip Butter
Foot Appeal Mask
Sure Slim Voucher
I'm one happy bella, it's more than what I hoped for, super sulit!
Want to have your BDJ Box too? Visit their website www.bdjbox.com and subscribe.