If there's one designer in this planet whose pieces I look forward to seeing every single time - that'll will be Tadashi Shoji. Other than we share same Asian descent, I'm so drawn to his designs as they speak volume, so easy-going and are so wearable.
Tadashi Shoji, A Japanese-American designer is well celebrated for his intricate clothing designs that use shape-complimenting techniques such as ruching, draping and modern shutter pleats that works to give positive emphasis on the wearer's figure. About a year ago, a friend bought me a vintage red off-shoulder cocktail Tadashi, she found it in a store in Ohio and shipped it back home along with other px stuff. I wore it during the Christmas Casino Royale Event of Davao Bloggers and even if I've gained weight, thanks to the awesome table bounty in this city, it still hugs perfectly that the cut works its way to cover my flaws. I won't be surprised as Tadashi Shoji Fashion is designed to work on all types of women figures, he definitely knows Asian figure as much as he knows the Caucasians.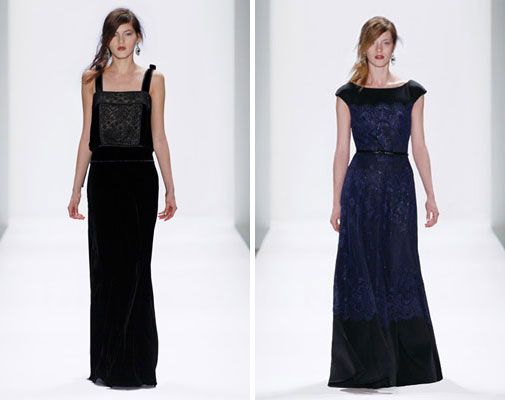 All of his to-die for pieces carry a soulful prominence that cut across all ethnicities, it can be worn by anyone of all ages without this fashion distress of not getting a piece apt for any age, Tadashi Shoji definitely has gotten across seamlessly.
By now, Tadashi's gorgeous Fall 2013 pieces are now taking the runway, I'm quiet certain these pieces will look good especially on a woman in her mid-graciousness. Ahhh, this kind of talk really want me to grab a jarful of diet teas to kick me out of the plus size section.
Me in crimson vintage Tadashi Shoji with my blogging friend Naprey Almario