If you're looking for a nice and
pleasant dimsum place in Davao,
Café Asia is the place to be. It's comfortably situated at the Metro Lifestyle Building in Jacinto Ext. with ample parking space which anyone with a ride would consider when finding a place to eat.
The resto has chiefly tangerine interiors and a good lighting balance which for most photo-obsessed diners a desired space element, not surprisingly that includes me. It's a dimsum house so the food lists are reasonably priced.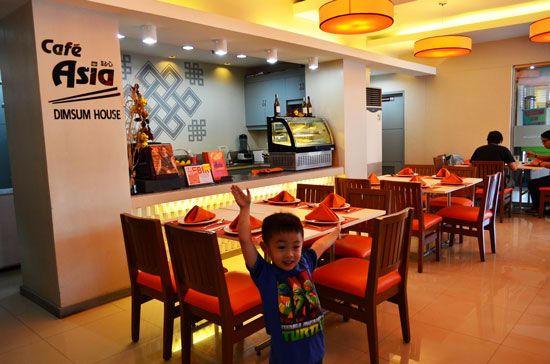 After all of my blogger friends had settled in a separate hall, which can seat about 20 people, a convenient room actually if you have private meetings and intimate get together with friends and family, nonstop delivery of foodstuff came for us to try. Whatever happened to my moderated indulgence, one thing was certain, I let go upon seeing the plates all lined up with steaming food.
So here, let me share with you what Café Asia offered us for lunch;
The soup arrived served in a family sized bowl; it can serve five to six persons.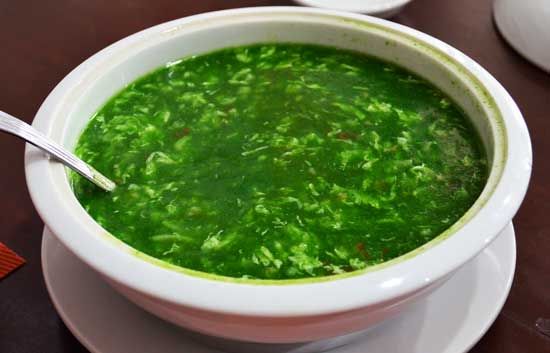 Seafood Spinach Soup (P170)
I was told they use garden fresh ground spinach for this soup, well, the color says it all. The blend of seafood and fresh spinach is new to me but it taste really good and healthy too, guess I'd be as healthy as Popeye.
Watchay with Asparagus and Quial Egg Soup (P105)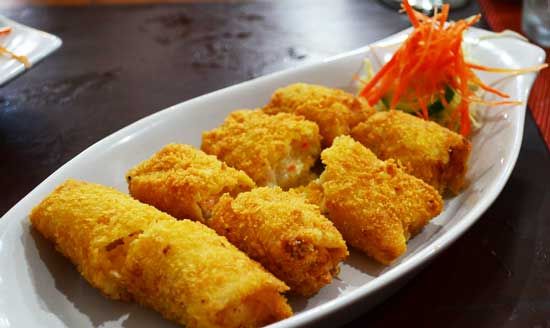 Seafood Roll with Mango (P245)
This will be my Café Asia all-time-favorite. The sweetness of mango and variety of seafood wrap in together and fried to crisp perfection, bliss! 4 rolls for P245 not bad.
Yangchow Fried Rice (P195)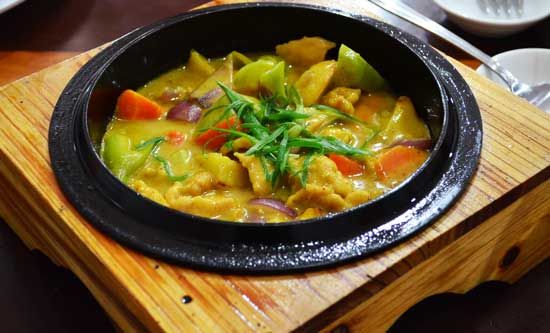 Chicken Curry in Hot Pot (P175)
Salt and Pepper Pork Spareribs (P145)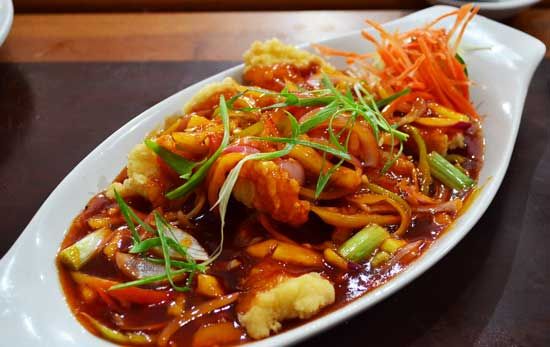 Cream Dory Fillet in Sweet and Sour Sauce (P155)
I really love the sauce, perfect blend of sweetness and sourness in right consistency, I can live with just the sauce alone.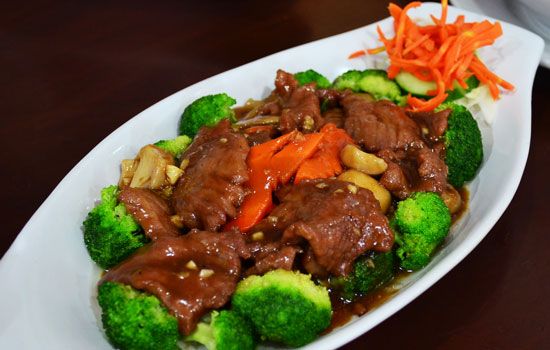 Sauteed Beef with Broccoli Flower (185)
Mix Veggie with quail egg (P160)
Dimsum Platter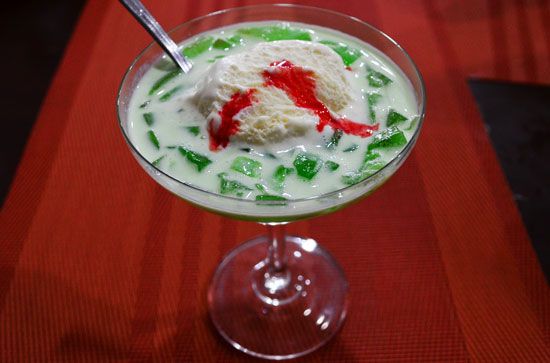 Buko Pandan with vanilla ice cream (P70)
The cream with vanilla ice cream fused in it made it good for my palate, but don't look for the buko bits, you'll be disappointed.
Happy diners! Food in their menu are deliciously affordable, so no budget worries in bringing the whole troop for a feast.
They have no very visible signage out, a thing this resto has to work on soon I suppose, but I'll assure you you won't get lost, here's how to get there;
Café Asia Dimsum House
Metro Lifestyle Complex F. Torrest St., Corner E. Jacinto Ext.,
Davao City Tel # (082) 300 5245
Resto opens Mondays to Sundays 10am-2pm 5pm-10pm