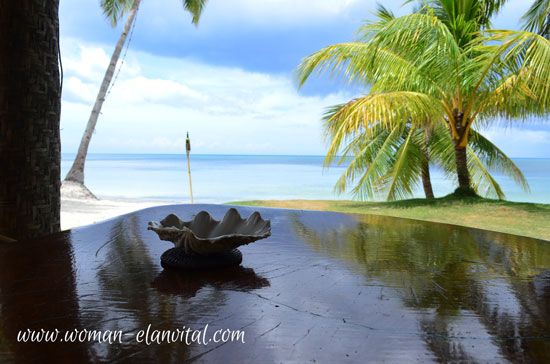 Part 1. Siquijor Island Seascape
I went cleaning up my drive and I was greeted with a sheer actuality that, oh my gosh, I actually have tons of photos unpublished from our trip last summer in Siquijor Island. We're up for another trip this year, so I thought I should share before another SD card get to slip my camera data slot. I thought this might inspire you to pack a sarong or two to take some time to this island I call my immaculate paradise .
Getting here is no hassle at all; there are regular trips from Cebu City and Dumaguete City that frequents the island. I made a post on how to get to Siquijor Island if you're coming from Cebu or Dumaguete City here, check it out.
We stayed at Coral Cay Resort when we were there and it was an all-good experience. Check out their site http://www.coralcayresort.com/ for reservation.
Isak Dinesen once said that, "The cure for anything is saltwater – sweat, tears or THE SEA." So here we go, let's see Siquijor Island's seascape and hoping somehow this would send all your uncertainties away.
A community by the sea. The first you'll see when approaching the island.
The Siquijor Port. I really find this place so theatrical.
When I was taking this photo I was visualizing a panting man running
after her woman who left off on a boat. Heck, too much watching Korean Drama, lol.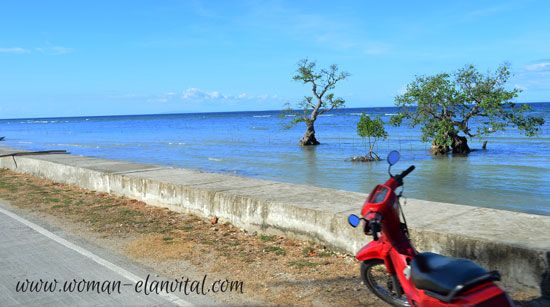 Walkway by the sea. Siquijor Island has zero crime rate,
so even if you stay here late no one's gonna touch you.
It's best to hire a motorcyle to take you around the island, and also you
can always request for a stop at any place you find interesting.
<!--[if gte mso 9]> Mesmeric. The first thing you'll ever do when you arrive
- think nothing and just look at the sea in awe.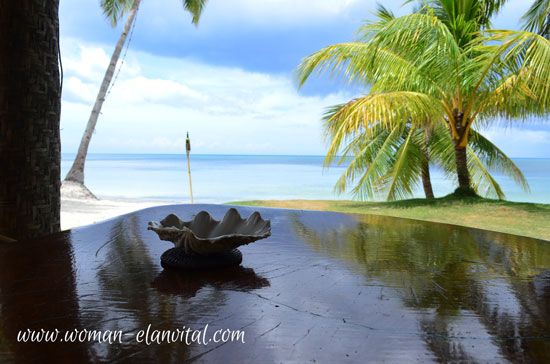 Thinking corner. My favorite place the whole week we're here.
Bromance. I spotted these guys while wandering around.
I thought I should really write about the ordeal of some of fishermen affected by
the booming tourism on this island. But first, how can I not admire the beauty of
this capture - pure and unspoiled.
Seashore lullaby. On high tide, the seawater reaches the bottom of this
rattan hammock. It scared the heck out of me the first I woke up with water
gushing under me. I thought I was drifted in the middle of nowhere. Sunset from this
corner is so breathtaking, you could cry.
Solitude. The best place to reconnect with your soul and be the best
company of yourself.
Keep Calm and dream on.
Salagdoong Beach.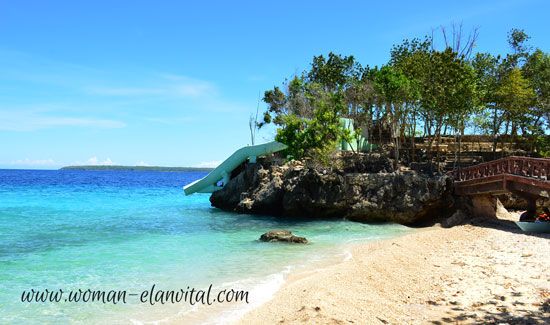 Salagdoong Beach.
The seawater slide - the landing is too deep, I got scared to try.
The waiting mermaid. Legend has it that this place used
to be a place where a mermaid appeared always waiting for his human
boyfriend. But for some reasons, the man did not show up anymore and that
the mermaid took her life and was found dead in this place. And so, to
immortalize the legend, the owner of this place made a mermaid sculpture
and place it on the same spot she used to wait.
The unfathomable double-edged nature. How can it be that at one point
this can be the calmest of seas and at some point, the most frantic
and deadliest of seas?
The Innocence of summer. This is how children make memories
- carefree, pure, natural yet the happiest I know it can be.
I learned so much from their laughters just watching them from afar.
The perfect golden hour.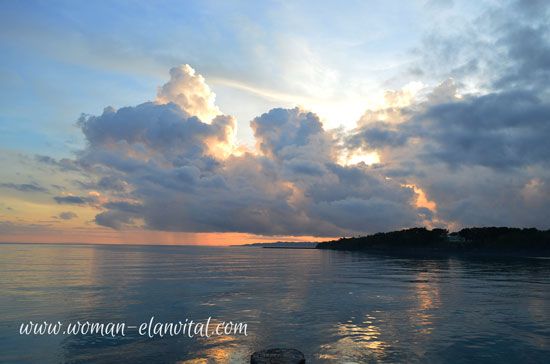 The sunrise. A new day begins on this island.
The sunset. A nostalgic promise that another wonderful day is yet to come.