I was sleeping half the time I was onboard the OceanJet. It's the best remedy to contest seasickness and get rested before arriving Siquijor. It was 7 in the evening when we docked at Dumaguete City port. I calculated, we've spent 4 hours already on the sea after we left Pier 1 of Cebu City, no wonder my rear sored. I stayed still on my settee as I watched passengers disembarking and after a while few more were embarking for the last stretch of our trip. We still have 1 hour further to cross the Philippine deep before we'll finally dock at Siquijor port.
Summers are always a good time to cruise this part of the Philippine ocean. I know for certain, most locals won't propose travelling on the months of August to December when you're not a frequent sea traveller. Monsoon winds on these months are just too fierce. Waves are often too enraged and for certain you'll swear to the gods of seas not to return and take this route again. But on the night of that summer we travelled, the water was emolliently composed and the rhapsodic moon where our ferry was heading gleam in light like a golden asphalt highway in the dark.
The moonlight was in some way revealed a trifling mystery of the stillness of the sea. I might have looked on what I thought a calm-night artist's masterpiece out the glass paneled boat window for an hour. I lost track of the time, then I felt the boat's engine slowed down and I can hear gang planks banging by the boat's flank, then the vessel captain announced 'Welcome to Siquijor, 'maayong pag-bot'* (*happy arrival).
Golden Hour at Siquijor Port
It's been 28 years. I was in sixth grade the last time I was standing on this very dock to head for good to the island of Mindanao. We headed to claim our baggage in the dark. Thing with travelling with kids you can't help it but have extra baggages. And then we joined the other passengers and walked towards the people waiting in the low-lit port fence.
My cousins came to get me. I had an obstinate sentiment defining my cousins' miens in the faint light of the moon. After the little family meet-up ruckus at the port, where even in darkness I can see people were on us, we took the ride home. They've gotten graceful age and so was I, of course. But the slur of the distinctive Siquijorian mother tongue and the intensities of their peculiar and familiar voices were like levers that turned on my childhood memories and brought me back right where I left 28 years ago.
Continue reading
THE SUMMER I MET A SHORELESS FISHERMAN - Part 2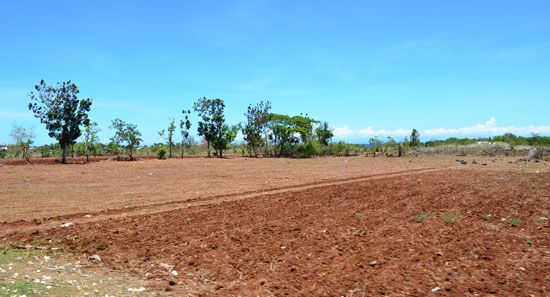 Summer Fields in Siquijor Island