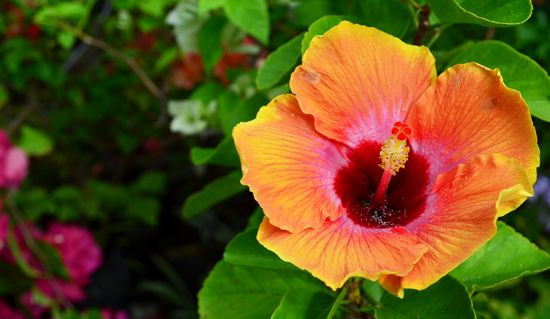 Hibiscus bloom at Agri-Trade Fair (March 1-31, 2014)
SM Ecoland Grounds, Davao City
Davao City will be celebrating its 77th Founding Anniversary this March 2014. Lots of exciting activities are lined for those who love to go out and celebrate. Here's a schedule you can run through so won't get lost following the rest of the festivities. I always look forward to festivities like this in the city, that is because of the Agri-Trade Fair, it's kind of city tradition already. I can live with only this, lol.
But seriously, you should come down to Davao and find the rarest and see the latest (latest meaning horticulturist's newest crossbreeds and genetically altered plants to enhance their aesthetic feature) of floras and ornamental plants for sale at the Agri Fair. I'll score several lemon plantlets shortly before they'll wrap up on March 31st. You know 'sira mano'. I'm sure I can get a nice discount on this.
And Oh, the great Davao Fun Sale is also up starting March 14 until March 16, I heard malls will be dropping bottoms, super low on these dates, so see you around and have a great time roaming Davao.