Café el Gato has been serving good food since 2009. I had my share of good times and good friends sharing good food by the clubhouse pool here years back. But because of its location where it is a bit far from downtown Davao, it's only on exceptional occasions that I get to drive down here. And so when I get invited to join Princess Dizon Marfori for a Special Irish luncheon, I delightedly said yes.
Café el Gato was initially intended to be a Mexican Restaurant, hence the name. But because of its location and upscale clientele, they thought offering international menu would be most appropriate as foodies are like bees, they'd love to explore and discover delicious no matter how distant or near the honey place would be. Right now, Café el Gato has great and diverse list of food options in their menu. But Ms. Marfori want to present more than their usual food spread. Something that's less familiar yet interesting enough to discerning Davaoeno palates that bring in influences from her foreign travels and unique cultural food encounters abroad.

As a result, Café el Gato has come up with various distinctive dining experiences like Valentine's Day Dining in the Dark where guests were treated to a sensuous dinner while being blindfolded, American Thanksgiving Dinner, Mother's Day Lunch and Tea Party, 4th of July BBQ Pool Party to name a few. And the latest – The St. Patrick's Week Celebration which will run from March 17 to 23, 2014.
St. Patrick's Day, observed on March 17 is largely a cultural and religious holiday in Ireland. It is also widely celebrated by countries with outsized Irish diaspora. This is usually celebrated with a decent spread of traditional Irish Cuisine. We may not be Irish, but I know just where we can experience delicious Irish food culture right now – Café el Gato.
So, let me bring you to the Irish table down Café el Gato…
For starters we have ...
Open Irish Grilled Cheese Bites
Colcannon Mashed Potatoes
I say the supreme version, with finely chopped bacon, herbs and spices.
Shepherd's Pie
A meat pie topped with mashed potato and baked to perfection
Glazed Pork Loin with Spicy Ale Slaw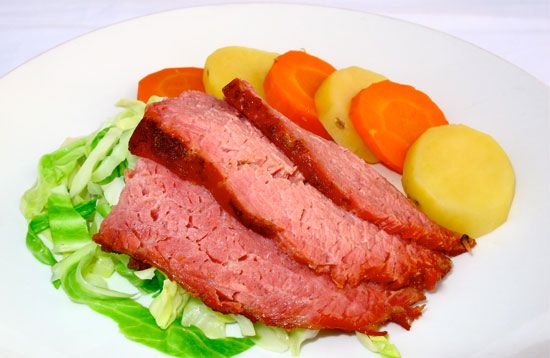 Corned Beef and Cabbage with Root Veggies
Thick Irish Beef Stew
Guiness Cupcakes and St. Patrick's Cupcakes
Shamrock Velvet Cake
Moist, soft, creamy. The whipped cream cheese frosting goes perfect. Divine!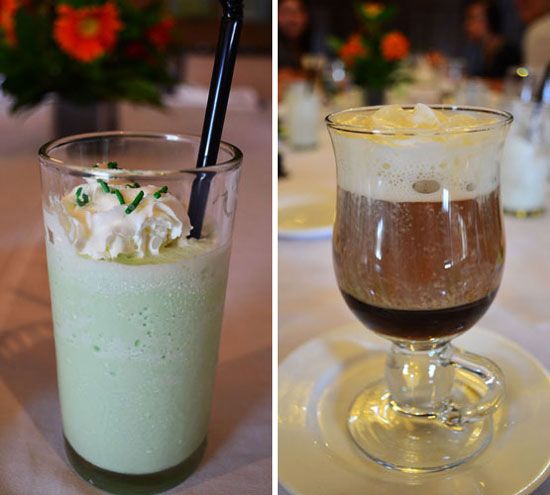 Shamrock Shake (left)
Traditional Irish Coffee (right)
A perfect fusion of premium coffee, bourbon, a little sweet tang,
topped with light whipped cream.
SEE YOU AT CAFE EL GATO, Enjoy the taste of Ireland with your family and friends.
Thank you Café el Gato for having us! May the luck of the Irish be with you!
For Inquiries and Reservations call:
Café el Gato
Rancho Palos Verdes
Clubhouse Riverfront Corporate City,
Diversion road, Ma-a, Davao City
Tel. No. 0917.835.4286 | (082) 286 1193