Hello Ladies!
I've been out of my dashboard lately. I have to attend to some real life hullabaloo or I won't be having moolah to keep this blog running. But that's how I think life should be lived, I just have to deal with it.
But I have exciting news for you.
My Skin Origins
, a revolutionary skin care organic brand will celebrate beauty, health and wellness with My Skin Origins Zumba Party on April 26, 2014, 6:30 to 8:30 PM at Metro Lifestyle Gym in Torres St. here in Davao City.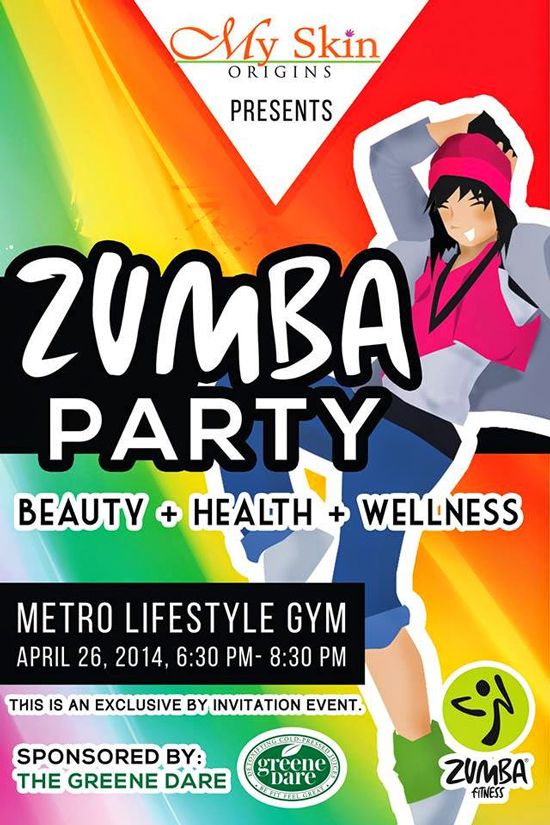 This is an exclusive event though and only those who have invitation can attend. But there's always a way not to miss this healthy fun. My Skin Origins has partnered with The
Greene Dare
, another brand that sells health and wellnesss in a bottle and offer you very easy way to get to the party.
The Greene Dare will be giving 2 passes for every purchase of Detox Dare or Ultimate Cleanse package. Or you can simply repost this photo (below), tag a friend and use the hashtags;
#GreeneDareFitBody #GreeneDareExperience #DetoxwithGreeneDare#myskinjourney #MySkinFitness.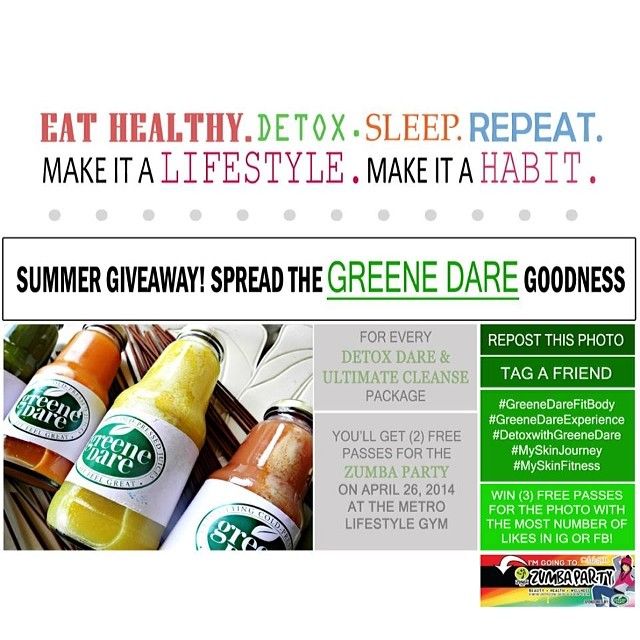 Read more of the full mechanics here http://on.fb.me/1ffZdQP
For you to get started Like My Skin Origins on Facebook https://www.facebook.com/MySkinOrigins And The Greene Dare on https://www.facebook.com/thegreenedare
See you there!