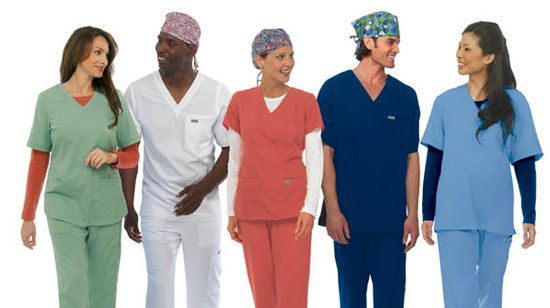 They've become the very image of the hard-working doctor, but sometimes even medical professionals themselves have trouble finding good scrubs. When they're so freely available at the person's place of work, they aren't always sure what brands and styles they should be looking for when they buy their own. If you're in the same boat, here are just three criteria you can use when shopping for scrubs.
1. Consider Your Position
Nurses can get away with bright, colorful scrubs. In fact, it's practically a prerequisite. On the other hand, serious medical students will want to go for plain blue or green scrubs to prove their professionalism and blend in with their fellows.
2. Choose A Good Brand
When you've been awake more than 36 hours, the last thing you'll want to worry about is torn, frayed or too-worn scrubs. Invest in a durable, high-quality brand like Landau to see you through all the rigors of working in a hospital. Click here for Landau scrubs that can be delivered straight to your door.
3. Look For Special Features
Not all scrubs are designed alike. For example, some may include reinforced stitching or hidden pockets for the doctor with plenty to carry around. You should never ignore anything that will make your life more convenient as a healthcare professional. No matter where you're at in terms of your studies, residency or fellowship, it's an inevitability that you'll need scrubs sometime in your medical career. Use these three tips to help you find the good kind, something that won't interfere with your duty in saving lives.