Before I'll rev a shelf and get cranky doing things I thought I suppose I shouldn't be doing, I'd like to share something I just ended reading.
If you're looking for a
new travel book companion
, beach buddy or just a home couch past time, I recommend you grab Kristin Newman's memoir,
'What I was doing while you were breeding.'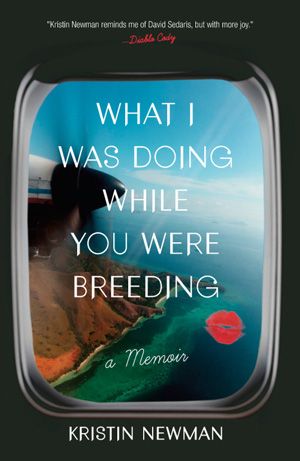 I was smiling the whole time I was reading this book. She's hilarious. It's nicely written, well, I suppose it should be, she's a Hollywood television comedy writer and I'll demand a refund should it came out otherwise, hahaha! Though, she's so promiscuous by Filipino standard, heck, she has enjoyed life before finally settling in, something people with stern mores of saintliness won't revel in. But then, who am I to judge?
Wish I've done so much in my youth, like do something without inhibitions or mind nothing about social norms and mores and social sanctions. Like just 'do the things you're supposed to do in a place you're supposed to do it'.
It's nice to read something that realizes that 'what if' in your mind.
Great, hilarious and easy read! Highly Recommended!