The White House Fusion Cuisine and Wine Lounge Table Set-up
As we all know, the White House is indisputably the most famous and iconic presidential residence in the world. But back home, here in Davao. The White House is one of the fine epicurean destinations that is becoming more and more esteemed among locals and tourists purely because of its first-rate and haute cuisine offerings.
The White House, here in Davao, is an old European-style house that was built in 1900s by a Scottish abaca plantation mogul, Robert Kerr. It's perched on a flourishing hill in the middle of the city. Its location gave the plantation owner back then a good view of his estate. This verity made The White House one of the remaining colonial houses that stood witness to the transformation of the city.

At this point, Chef Cathy Binag, who came from Manila and who now love the city spent all efforts to painstakingly restore the White House to bring back its timeworn glory, only this time - a fine food destination that you shouldn't miss visiting when in the city.
"I roamed around the city looking for old houses we can convert and renovate into a restaurant, and when I found this, I said, this is it." Chef Cathy Binag said contentedly. Today, the old house is a picture of graciousness and elegance with an unperturbed homey and comfortable ambiance of a fine dining restaurant called - The White House Fusion Cuisine and Wine Lounge.
Chef Cathy told us that - The White House Fusion Cuisine, as a restaurant focuses on the fusion of Japanese and European fare, hence the name. They work on the food amalgamation of traditional Japanese flavors coupled with European food techniques to come up with contemporary, distinctive and unrivaled fusion cuisine.
Chef Cathy Binag (middle) during the Bloggers briefing
And to accord gastronomes with a more satisfying and exceptional food gusto experience, The White House also offers delectable degustation menu ranging from 5-7 courses. This is a kind of food experience where one can relish in small portions the Chef's signature dishes. Each course is served in a sensibly well-paced manner one after the other. This will allow diners to savor and enjoy their food consigning on their gustatory pleasures.

Thought sensual meals like this is best when relished over intelligent conversation with equally sensible dining mate. So I suggest you find a sagaciously-insatiable dining partner before heading up to the resto. Though, on the hindsight, it doesn't always follow.
And so without further ado, here are few of the many mouthwatering dishes we've tried at The White House.
For Starters we had;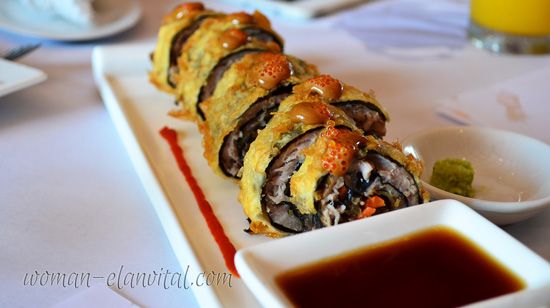 Smoked Toro Tempura Roll
(With Braised Gobo and Carrots served with Ponzu Sauce)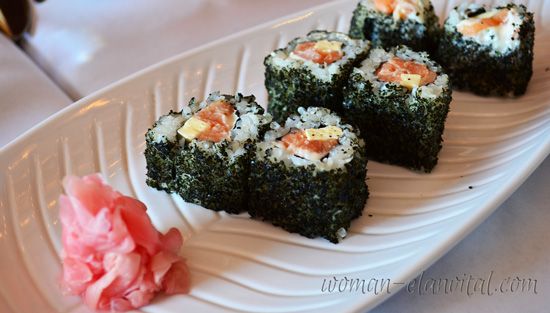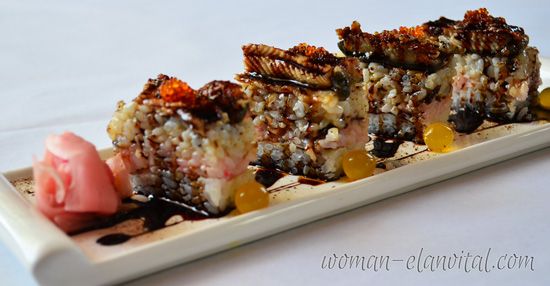 Unagi and Torchon of Foie Gras Box Sushi
(With Green Oburro and Japanese Cucumber)
Trilogy of Foie Gras
(Pan seared Foie Gras set on Nasu Miso)
(Poached Foie Gras Set on Onion Steak in Teriyaki Balsamic Sauce)
(Torchon Foie Gras with Cranberry Ponzu and Dehydrated Apple Chips)

Oh, we're not even halfway yet, I'm coming up with another post featuring what we had for our Salad, main course and dessert. I enjoyed this meal experience so much that I also enjoyed food teasing you with my posts. But seriously, I find it so atrophic to lump all the food I enjoyed in just one single post.... so please read on .... or subscribe to my blog not to miss a post. Thank you.
Continue reading ... FINE FOOD LIKE NO OTHER at The White House - Part 2.
For inquiries and reservations visit;
The White House Fusion Cuisine and Wine Lounge,
Camella Northpoint, Bajada, Davao City
Or call (082)2824540 | +639154483601
Or like them at https://www.facebook.com/thewhitehousefusioncuisine