The White House Patio, as you can see is amply spaced with brick pavement and modern comfortable loungers to make every guest feel easy and relaxed. It is surrounded with verdant greeneries. An enormous Ficus to my far south, a possibly antediluvian acacia tree and countless columns of Caribbean pine that extends to the grounds of Camella Northpoint Condominiums. When the weather is fine, this patio is a perfect place to be - breezy, cool and wrap in absolute serenity. The White House indeed is a perfect secluded dining escape from the strain of the city.


If you have missed my previous post on my fine food experience at The White House, you can check out
FINE FOOD LIKE NO OTHER at The White House - Part 1
to see what we had for starters.
And oh, before I forget, a good friend's professional catering services,
London hog roast
is now in full swing. You can contact them to cater for your wedding, corporate events and other significant life events. Their hog roasts are fantastic as ever, your guests would be very happy you had them cater the food. Check them out!
So, as promised, here's what we got for our salad.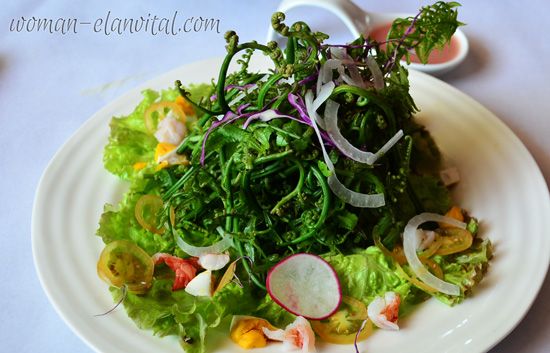 Pako and Prawn Salad
(With Red Onion Vinaigrette, Salted Egg, Cherry Tomatoes with Mixed Greens)
Portobello Confit Salad
(With Maple Ponzu Dressing Sprinkled with Crispy Julienned Tofu
and Seasonal Vegetables)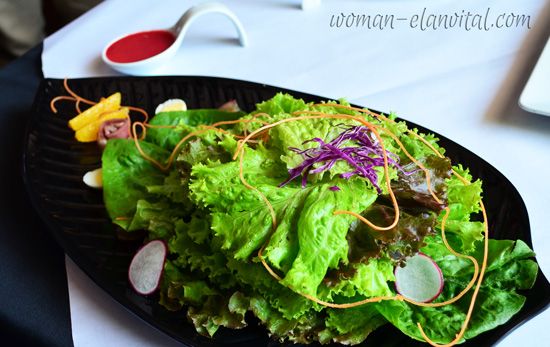 Raspberry Vinaigrette Salad
(With Truffle Oil, Mixed Greens, Quail Eggs, Seasonal Fruits and Parma Ham)
The salads come in full-sized serving. So, if you plan to dine heartily, I suggest you have to take your time so as not to get filled before your main course is served. And, on a green note, if you're following a salubrious and leafy regimen, any of their salads will definitely satisfy every inch of your health-polished palate.
The White House has rustic, spacious interiors.
It is complimented with elegant and
equally
old-fashioned furniture,
bucolic walls and tasteful light pieces that when looped together
emanate a homey and comfortable dining ambiance.
Shortly after we've sampled three of the delectable raw delights, the main course arrived like an exquisite, gorgeously devastating hunk who just walked out of a GQ frontpage - lusciously, mouthwatering.
Grilled Rack of Lamb
(With Lamb Hash and Blue Cheese Saffron Tortellini;
Ratatouille set on Fried Green Tea Soba;
Lamb Au Jus and Dehydrated Akadashi Miso)

I had mine prepared medium rare. This is so worth the luxurious price, trust me.
Grilled Angus Ribeye
Grilled US Top Blade
(Served with Shiitaki Mushroom Rissotto,
Roasted tomato with grilled zuchinni, onion steak and red wine sauce)
US Hanging Tender Steak
(Served with Pumpkin Risoni, Konbu Marinate,
Buttered Seasonal Vegetables with Red Wine Sauce)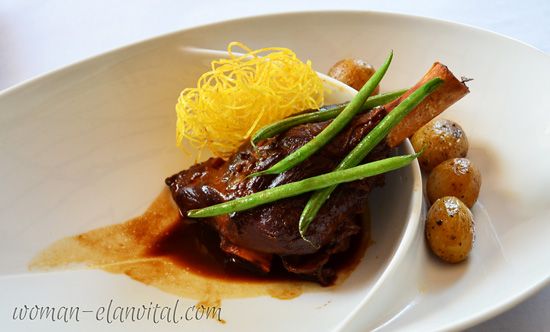 Black Akadashi Braised Lamb Shank
(With Marble Potatoes Confit and Served with Haricort Vert)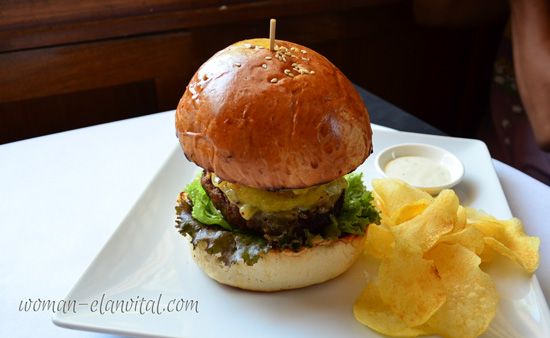 The White House Wagyu Burger
(150g Grilled Wagyu Burger with Brioche Burger Buns,
Wasabi Onion Rings, heilomm Tomatoes, Gruyere Cheese Mushroom Sauce,
Teriyaki Mayo, Caramelized Onions, Tyrolian Bacon
and Lettuce served with Sweet Potato Chips)

Just when I thought the meal was over, the wait staff went parading with these heavenly, confectionary masterpieces. They're too pretty to eat :)
Yamamomo Cheesecake
(Vanilla Cheesecake topped with Yamamomo and Mixed Berries,
set on Green Daquiosa and Mango Caviar)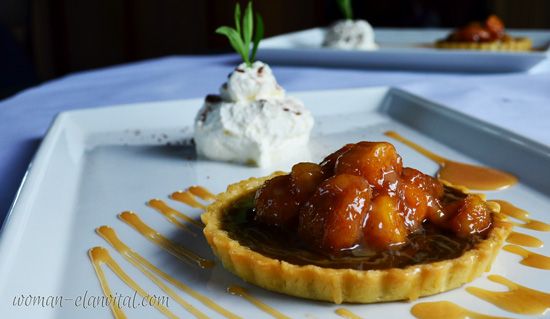 Banoffee Tart
(Baked Chocolate Custard and Pecan Pie Crust,
Served with Caramelized Bananas, Dulce de Leche and Chantilly Cream)
Brioche French Toast
(Filled with Cinnamom Cream Cheese served with Caramelized Apples,
Home Made Pecan Praline Ice Cream and Cinnamon Streusel)
We wind down our intense fine food adventure to our very own Filipino goodness … and a bunch of interesting stories to get to know better Chef Cathy Binag.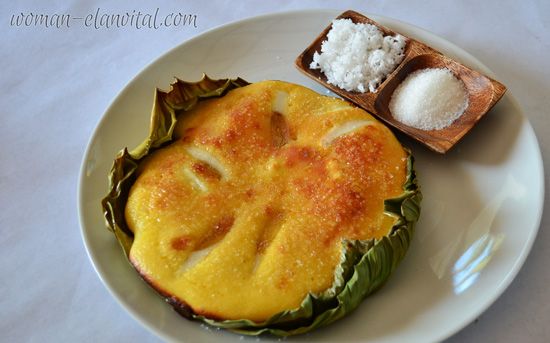 Bibingka Super Special
Puto Bumbong

You can have a piece or two of these classic Filipino delights serving local malls very soon.
Sometimes, in life, you just have to indulge, savour and let go, especially when it involves fine and delightful cuisine such as these.

Thank you so much THE WHITE HOUSE and Chef Cathy Binag for having us. It was such a gratifying and exceptional food experience!
For inquiries and reservations visit;
The White House Fusion Cuisine and Wine Lounge,
Camella Northpoint, Bajada, Davao City
Or call (082)2824540 | +639154483601