Martial arts has become very popular nowadays. This ancient technique of offense and self defense which started a long time ago has evolved into different forms which has spread worldwide and has attracted both men and women to practice it. These may involve the different moves using the upper and lower extremities to ward off and at the same time inflict damage to an opponent or put an attacker into submission. Currently, several forms of martial arts have become so famous that they are now used in movies, sports and personal training. There is also now a professional bout where combinations of these martial arts technique are used in order to defeat their opponent.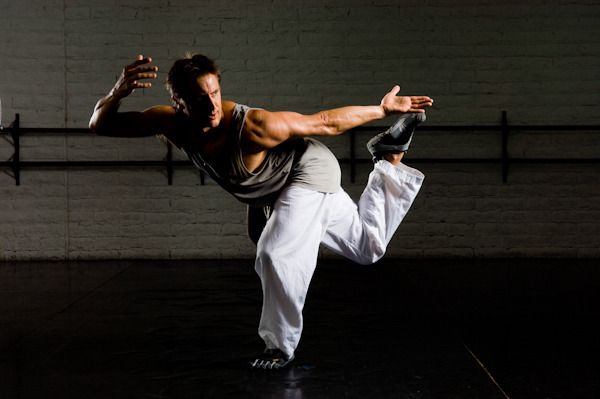 Photo Credits: http://www.warriorsdance.com/photo-gallery/
Martial arts, with its origin as a self-defense method has also become a form of exercise. With the popularity that it is gaining, many individuals have successfully trained and have become martial arts masters and one of these is David Lader. He has become a 5th degree Tae Kwon Do master and his portfolio includes a variety of physical conditioning and other martial art forms like Jujitsu, Karate, Aikido, Judo, Muay Thai and even ballet and Pilates for fitness. David Lader has developed Warrior Dance, a unique blend of martial arts, movement and athleticism that challenges the whole body and the mind. When it comes to discovering new muscle groups moving in unison, the Warrior Dance is the thing to do. David Lader's Warrior Dance classes are never boring because it is eclectic. The fusion of dance and martial arts invigorates the body and is soul-stimulating.
Now, martial arts and dance come together, can both be for fitness and physical well-being and at the same time, learning to defend oneself. It can also be a form of stress reliever and recreation. With the many benefits that Warrior Dance bring, no wonder it appeals to everyone.