The current economic condition motivates most women in the family to work and earn to contribute to the family's expenditure. Gone are the days when most women are considered as second class citizens and viewed as the people who are only good at cleaning the house, cooking and taking care of the kids. Women's contribution and sacrifices in the family are often disregarded because they are not earning financially.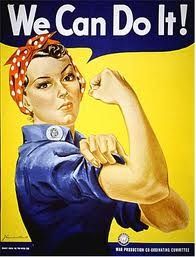 The breakthrough of technology and the internet have significantly changed the status of most women in the world today. Apart from doing the usual chores in the house, they are also doing online jobs to have a regular source of income. Blogging, web designing and conducting online survey are some of the jobs that a stay at home mom can do. Women have proven themselves that they are not just anybody else but somebody who can multi-task and help the family achieve its financial goals.
Aside from being online workers, some women are also online entrepreneurs. They build their business empires online and make a fortune out of it. Their secret in growing their business is to conduct customer satisfaction surveys to be able to serve their clients well. Despite the physical distance between the seller and the buyer, online business transactions have proven to be successful with the presence of an important element which is trust. Getting the online results effectively is doable with the availability of online survey software in the market today. Armed with the effective marketing plan, the right business principles and ample amount of hard work, a business endeavor will surely become successful.
The rise of women from being ordinary household workers to being global achievers has gathered different reactions from different sectors all over the world. Trying to be equal with men and what they have achieved, are what most feminist organizations are working out. Acknowledged or not, the fact will still remain that the contribution of women in the family, business or in the community is very visible and cannot be disregarded and will linger through time.