I
've
read about Snoe, online. Many of my blogger acquaintances have reviewed some of their products and reviews always sound first-rate so I got curious about trying this online beauty sensation too. But since I'm way down south, my only way to get their products is to buy it online or to ask someone to buy it for me in Manila. But I haven't really gotten into those options waiting for the right time maybe. The only time I tried their lipstick was when a cousin subscribed to Glamourbox, a monthly beauty subscription service and I love it since then.
When I heard about them opening a store in Davao I got thrilled and was even more excited when I got invited to join their launching on June 15. Now, they're serving beauty enthusiasts at the second level of Abreeza Ayala Mall, fronting Watsons, very accessible and no need to order online.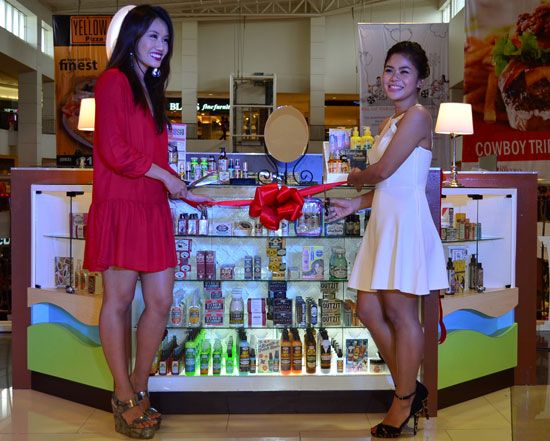 Jen Diaz with her Davao partner, Kaye Layco cutting the ribbon
Jen Diaz, CEO and Founder of Snoe Beauty doing make-up demo,
with Davao Bloggers, during Snoe Davao launch using their
latest make-up products.

Snoe is an all-Filipino beauty company. It's a joy to know that despite the domination of international brands in the beauty market, there are Filipino brands like Snoe that gives us a nationalistic option when it comes to choosing our beauty products.
Jen Diaz, the CEO and Founder of Snoe said that, 'they always come out with quality products every day.' It goes without saying that Snoe is always abreast with the latest trend and fashion when it comes to beauty implements. She further said that, every Snoe product is made of quality ingredients that were sourced mainly in the country and is formulated especially for Filipina skin.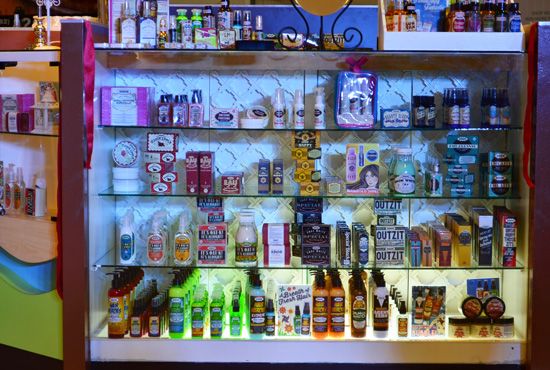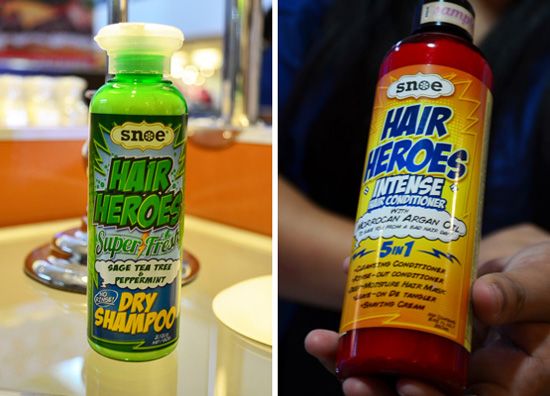 Hair Heroes. These are just two of Snoe's fantastic hair care products
Today, Snoe has produced more than 300 quality products and still growing. They have 49 stores nationwide, their Davao outlet being the 49th, and now swiftly invading the international market. What makes Snoe unique is its creative labels and packaging, the humor and wit of their product names that makes it very engaging and appealing.
They have samples of almost every product, giving you a chance to try before buying.
For more of Snoe Beauty you can find them on
Facebook: https://www.facebook.com/SnoeBeauty
Twitter: https://twitter.com/SnoeBeautyInc
Instagram: instagram.com/snoebeautyinc